Ride the surge in bitcoin to space!
Those who think bitcoin could become a world currency might want to think even bigger:
Sir Richard Branson announced that his commercial space flight venture Virgin Galactic will accept the currency for space flights.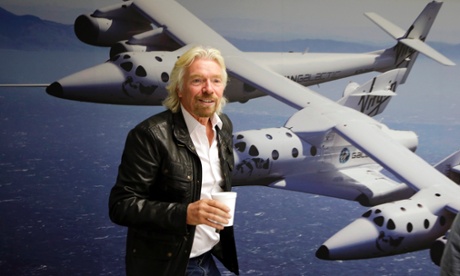 According to
Guardian
and
CNBC
, Virgin Galactic, which will provide space flights to tourists, is now accepting bitcoin. Sir Richard Branson, Virgin Group founder and chairman, discusses the value for his company!
Virgin Galactic
accepted its first purchase with bitcoin from a flight attendant in Hawaii. Branson—an early bitcoin investor himself—said the woman made "quite lot of money getting into bitcoin early on."
Are you riding the profit train with Bitcoin?
Start your Bitcoin robot
and never look back!